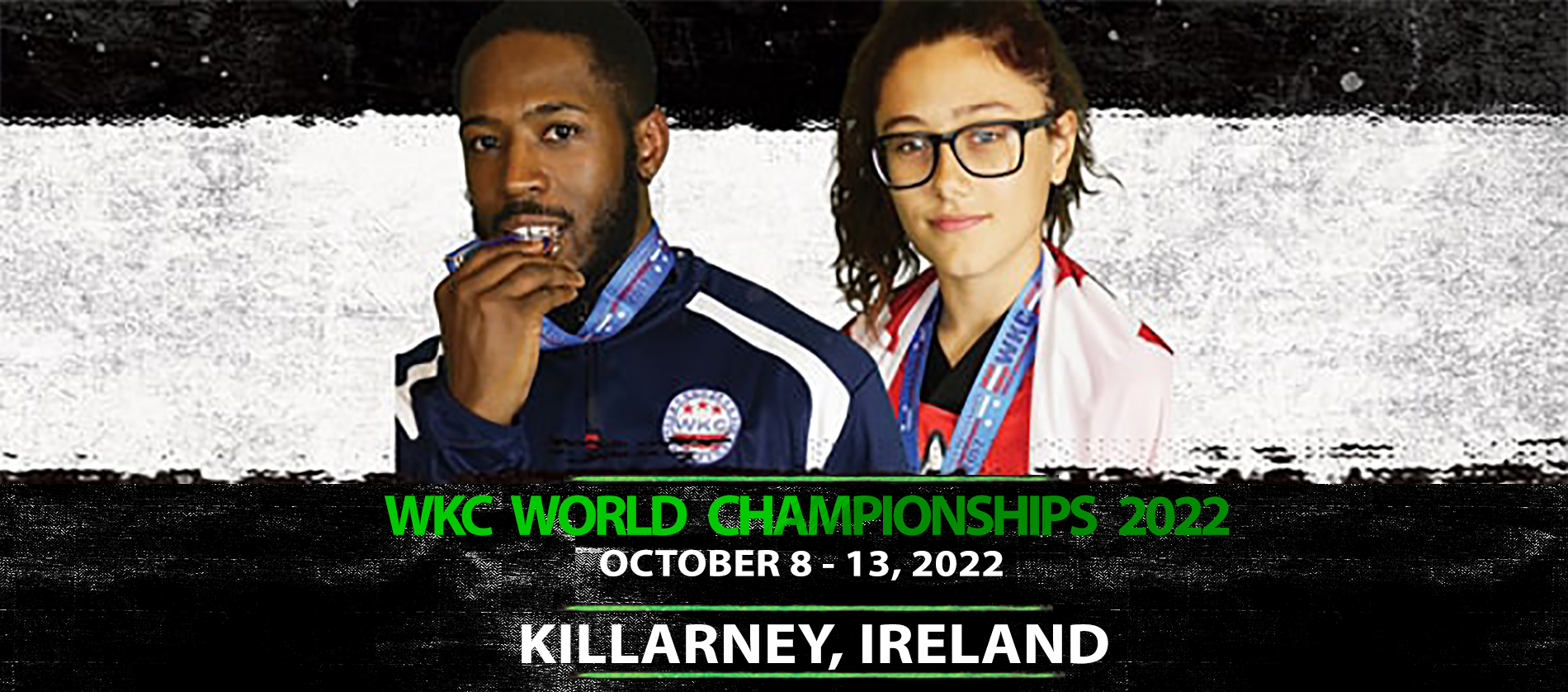 2022 World Championships
Date
October 8 - 13, 2022
Place:
Killarney, Ireland
Hotel/Venue:
The Gleneagle Hotel & Event Centre, Killarney, Kerry, Ireland
Reservations:
Coming soon
Travel Agent:
Rachel Neild
613-230-6222
Think Travel Today
Weigh-in & Registration:
Saturday, October 8th: 3 PM - 6 PM
Sunday, October 9th: 10 AM - 5 PM
Schedule of Events:
Sunday, October 9th:
Opening Ceremony at 7 PM
Monday, October 10th:
Kata Eliminations and Continuous Eliminations at 9 AM
Tuesday, October 11th:
Point fighting eliminations 9 AM
Wednesday, October 12th:
Team fighting eliminations at 9 AM
Kata Finals at 1 PM
Junior Team fighting finals at 6:30 PM
Thursday, October 13th:
Gold-medal fighting finals at 9 AM
Night show at 7 PM
Cost:
80 euros per division
Spectators:
Spectator: €60 / week or €15 / day (euros)
Ring Assignments:
TBD
Rules:
The WKC Rules will be followed. Competitors can check WKC rules.
Judges/Officials Meeting:
Sunday, October 9th at 3 PM
Health Record:
Doctor's note confirming that competitor is healthy to compete or please have doctor complete this form.