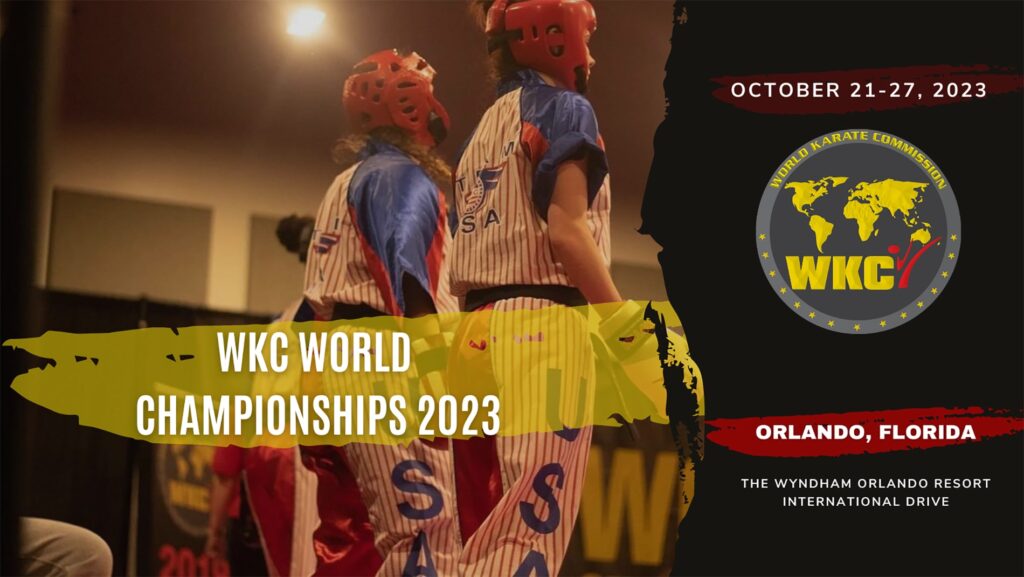 The 2022 Results will be released soon. Our volunteers are working hard at compiling the full results. Please follow us on Facebook to get notified of when the results will be made available.
2023 World Championships

Date
October 21 - 27, 2023
Place:
Orlando, Florida
Hotel/Venue:
The Wyndham Orlando Resort
Reservations:
Book Online
Phone: 800-421-8001 (available 24 hour/7 days)
**Please mention your group name: Karate Kickboxing Commission
Hotel Cost:
$121 US/night plus 12.5% tax
Travel Agent:
Rachel Neild
613-230-6222
Think Travel Today
Weigh-in & Registration:
TBA
Schedule of Events:
TBA
Cost:
TBA
Spectators:
TBA
Ring Assignments:
TBA
Rules:
The WKC Rules will be followed. Competitors can check WKC rules.
Judges/Officials Meeting:
TBA
Health Record:
Doctor's note confirming that competitor is healthy to compete or please have doctor complete this form.